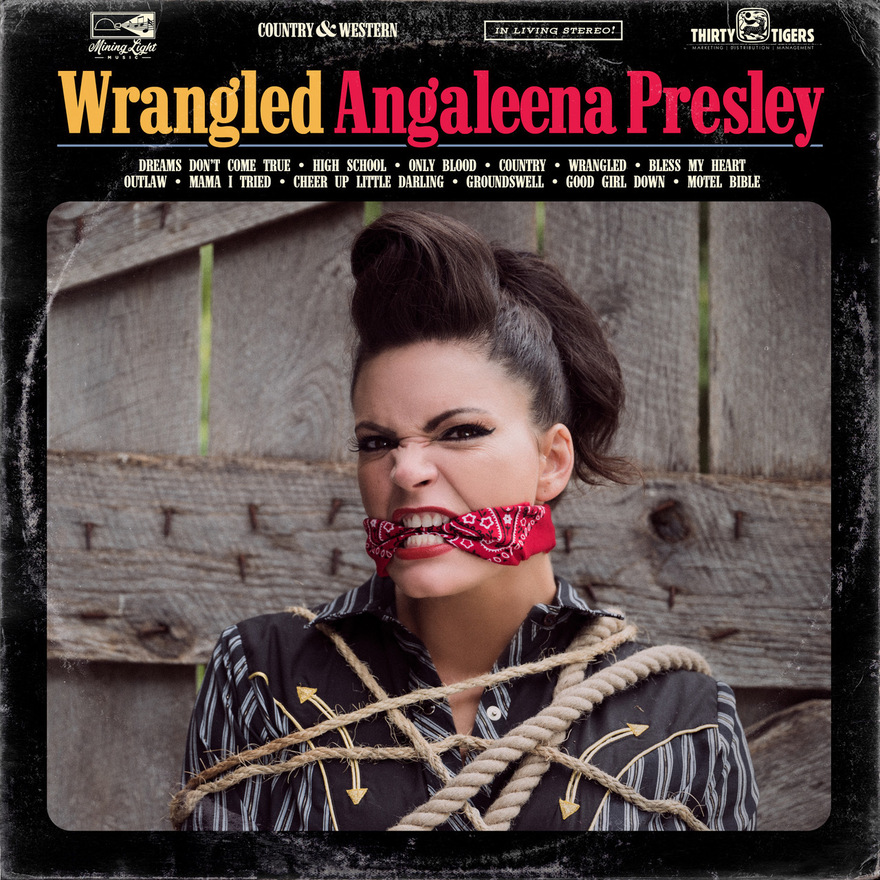 Click photos to view full size
NEWS
January 23, 2019 - Pistol Annies' New Little Lady! Angaleena Presley Welcomes Daughter Phoenix Joeleena Jean (People)
January 23, 2019 - PHOTO: Angaleena Presley Welcomes Baby Girl; Pistol Annies' "Holler Annie" Gives Birth To "Tiny But Fierce" Daughter Phoenix
September 3, 2018 - It'll Be a Girl for Pistol Annies Singer Angaleena Presley — See the Sweet Reveal Photo (People)
August 15, 2018 - Pistol Annies Singer Angaleena Presley Expecting Second Child (People)
August 14, 2018 - Angaleena Presley Announces Pregnancy
During This Weekend's Pistol Annies Set in Dallas
January 8, 2018 - Angaleena Presley Earns International Praise for "Wrangled"
May 17, 2017 - NPR's Fresh Air
May 16, 2017 - The Spectrum
May 15, 2017 - NPR's World Cafe
May 10, 2017 - The Washington Post
May 4, 2017 - Yahoo/AP
May 4, 2017 - UProxx
May 2, 2017 - Pitchfork
April 26, 2017 - Saving Country Music
April 20, 2017 - Nashville Scene
April 19, 2017 - USA Today/AP
April 7, 2017 - Vice/Noisey
If "Cat on a Hot Tin Roof"/"Butterfield 8"-era Elizabeth Taylor and David Lynch had a baby, and Wanda Jackson was her babysitter, the result would be Angaleena Presley. Strong as jalapeno juice, capable of standing down a twister and a drunk redneck on a tilt, she maintains a reverence for songs, unvarnished truth, be who you are dignity and a brazen sense of "oh, yeah."
With Wrangled, the ebony haired songwriter from Beauty, Kentucky ups the bar on her critically acclaimed American Middle Class by sharpening her focus, widening her range and finding metaphors and doppelgangers for feminism, the music business and the unseen underclass who's just trying to get by. But as thrilling as that is, Wrangled also opens a portal into a new kind of country: textural, trippy, frozen in time, urgent, tranquil, but then raw punk and rural.